My Sister Jodie, by Jacqueline Wilson, is one of my all-time favourites. And it's a must read!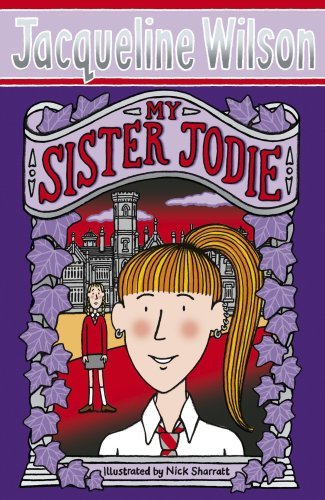 Name: My Sister Jodie
Author: Jacqueline Wilson
Age Rating: 13+
Paperback Price: £4.54 At WHSmith's
Storyline:
Quiet, cautious Pearl has always adored her bold, brash, bad big sister Jodie. When their parents get new jobs at a grand, fusty old boarding school, Melchester College, the girls have to move there – and when they arrive, things start to change. Jodie has always been the leader – but now it's Pearl who's making new friends. Jodie just seems to be getting into more and more trouble – arguing with Mum, scaring the little children, flirting with the gardener. She really doesn't fit in with the posh teenagers at the school.
Pearl begins to wonder if she needs Jodie as much as she used to. But when Firework Night comes around and a tragic event occurs, Pearl realises quite how much Jodie means to her.
If you do read this book, I thoroughly hope you enjoy reading it!